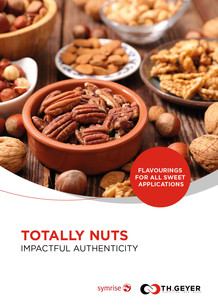 In the last decade nuts became the second largest flavor segment for product launches in the sweet segment and their popularity is still growing.
Nevertheless sources for nuts are limited and influenced by the environment. Symrise developed a new natural identical flavor range covering the common taste directions Hazelnut, Pistachio and Peanut.
Be...
For decades, Symrise has been the renowned expert for onion taste solutions. Symrise
offers high...
News Overview
Actual and Archive
07/06/2015
Menthol - The Cooling Sensation