Coming together is a beginning, keeping together is progress
working together is success
Henry Ford
Suppliers
As a distributor of high-quality raw and supplementary ingredients for the food, pharmaceutical and cosmetics industry, choosing the right supplier is our number one priority. We attach particular importance to sustainability and close collaboration. Highly trusting partnerships at a personal level, coupled with the necessary technical expertise and savvy are the key success factors in our decision-making process.
"We'll be pleased to help!"
"Do you have any questions regarding our current or planned products, suggestions or ideas for improvement? Do you need more information? Simply give us a call or send us a short e-mail. Our sales team is looking forward to hearing from you."
Symrise AG
Symrise AG is a global supplier of flavours and fragrances, cosmetic ingredients and aroma chemicals. Its customers include food and drinks manufacturers, the pharmaceutical industry, producers of food supplements and the cosmetics industry.
The company, based in Holzminden, works with its customers to develop new ideas and concepts for products that are an essential part of everyday life. Commercial success and entrepreneurial responsibility are inseparably linked to achieve this. Symrise's corporate strategy therefore includes sustainability at every level. The company was awarded the German Sustainability Prize in 2012.
Would you like to find out more about Symrise AG and its products?

HOCHDORF-Group
The HOCHDORF Group is one of the largest milk and wheatgerm processors based in Switzerland.
The VIOGERM® brand offers a range of healthy and versatile "added-value"products. Whether they be in biscuits, crackers, cereals, bread, soups or yoghurts: VIOGERM® products taste great and their high protein, fibre, natural vitamin E and folic acid content gives many products additional benefits.
Would you like to find out more about HOCHDORF and its area of cereals & ingredients?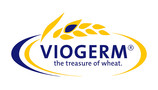 Nigay SAS
Nigay SAS is a 5th generation family-run company and a world-renowned manufacturer of
caramel specialities.
The France-based company is unique in the field of caramelisation and offers you a range
of high-quality and exclusive caramel products, such as aromatic caramels, caramel colours,
burnt sugar and a constantly growing portfolio of caramel specialities.
Its main areas of business include sweet goods, baked goods, desserts, ice cream and alcoholic
and non-alcoholic beverages.

Do you have any questions, criticisms or suggestions?
Give us a call – we'll be happy to connect you to your personal contacts.
Contact:
Tel.: 05531 7045-0
Fax: 05531 7045-200
ingredients

thgeyer

de
FEMTORP® - DESSERTS
Femtorp® dessert powder is a convenient powdered dessert made from selected ingredients and quality milk. We offer a broad range of flavour varieties and the products are aimed at commercial customers, restaurants as well as bakeries and confectioners.
• Only water required for preparation
• Quick and reliable results
• Long shelf life, good freezing ability
• High volume yield and portion control
• Excellent base for making your own creations
• All dessert powder products use gluten free ingredients
• Some variants are gelatin free
• One variant is lactose free

FEMTORP® – quick and easy to prepare
Simply mix the contents of the pack with 1litre of cold water and rest for a few minutes. Whisk with
a mixer at the highest speed for 3 to 5 minutes and refrigerate for up to 3 hours before serving.
Our mousse products make outstanding desserts and can also be used as fillings for cakes or biscuits. They can be enhanced according to taste and finished off with whipped cream, liqueurs, fresh fruits
and nuts, for example.