Coming together is a beginning, keeping together is progress
working together is success
Henry Ford
Suppliers
As a distributor of high-quality raw and supplementary ingredients for the food, pharmaceutical and cosmetics industry, choosing the right supplier is our number one priority. We attach particular importance to sustainability and close collaboration. Highly trusting partnerships at a personal level, coupled with the necessary technical expertise and savvy are the key success factors in our decision-making process.
"We'll be pleased to help!"
"Do you have any questions regarding our current or planned products, suggestions or ideas for improvement? Do you need more information? Simply give us a call or send us a short e-mail. Our sales team is looking forward to hearing from you."
Symrise AG
Symrise AG is a global supplier of flavours and fragrances, cosmetic ingredients and aroma chemicals. Its customers include food and drinks manufacturers, the pharmaceutical industry, producers of food supplements and the cosmetics industry.
The company, based in Holzminden, works with its customers to develop new ideas and concepts for products that are an essential part of everyday life. Commercial success and entrepreneurial responsibility are inseparably linked to achieve this. Symrise's corporate strategy therefore includes sustainability at every level. The company was awarded the German Sustainability Prize in 2012.
Would you like to find out more about Symrise AG and its products?

Nigay SAS
Nigay SAS is a 5th generation family-run company and a world-renowned manufacturer of
caramel specialities.
The France-based company is unique in the field of caramelisation and offers you a range
of high-quality and exclusive caramel products, such as aromatic caramels, caramel colours,
burnt sugar and a constantly growing portfolio of caramel specialities.
Its main areas of business include sweet goods, baked goods, desserts, ice cream and alcoholic
and non-alcoholic beverages.

Do you have any questions, criticisms or suggestions?
Give us a call – we'll be happy to connect you to your personal contacts.
Contact:
Tel.: 05531 7045-0
Fax: 05531 7045-200
ingredients

thgeyer

de
PrimaTex®, PrimaPro®
Today's society is characterized by sustainability and vegan products have a high priority in this context. In our company as well sustainability is of central importance in many areas. That's why we offer pea-based products from European origin under the PrimaTex® and PrimaPro® brands. The Healy Group manufactures these two brands and is a global supplier of high quality food ingredients, blends, raw materials and dietary supplements.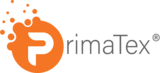 The PrimaTex® brand includes textured vegetable proteins for a variety of applications in the savory sector such as meat substitutes. They not only reproduce the mouthfeel and appearance of molded meat, but also provide important proteins and nutrients that are particularly important for vegan food. PrimaTex® also convinces with its very neutral taste and easy handling during manufacturing.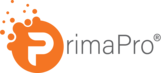 The PrimaPro® brand is a revolution among pea-based proteins as it is a finely ground, plant-based protein powder. The innovative processing method ensures on the one hand a very fine particle size, which prevents sedimentation in the mixed beverage, and on the other hand a very pleasant and soft mouthfeel without strong "off notes". With a very high protein content of over 80% and a complete amino acid profile, PrimaPro® is particularly well suited for sports nutrition but also for other applications such as baked goods.
The products of the brands PrimaPro® and PrimaTex® are from European cultivation, vegan, allergen-free and GMO-free.
Bressmer & Francke
Bressmer & Francke (GmbH & Co.) KG is a company based in Norderstedt that has been founded in 1919. As an IFS-certified supplier of various fats and oils, the company forms a key function in the production of food.
In addition to classics such as rapeseed oil, the product range also includes specialties, including an omega-3 oil. Unique fat powders, cereals and extrudates expand the portfolio.
The company belongs to the Th. Geyer Group since 2020.